Title
Education Funding Reform - FY 2022-23 Budget Process
Links or Files
Description
Aid to Classrooms Program as Proposed in the FY 2022-23 Executive Budget -Presentation to SCASBO on January 19, 2022
Links or Files
Description
Aid to Classrooms Program as Proposed in the FY 2022-23 House Ways & Means Budget – Presented to SCASA on March 3, 2022
Links or Files
Description
Aid to Classrooms Program as Proposed in the FY 2022-23 House Budget - Presented to Senate Finance K-12 Budget Subcommittee
Title
Education Funding Report - October 3, 2019
Body
This report focuses on the formula, assumptions, and funding options in the new Education Funding Model. The premise of the model is that students drive the need for services, and different students may require different services. 
All comments from interested parties are welcomed and may be emailed to EdFund@rfa.sc.gov. While this report attempts to identify data and policy issues for follow-up, any comments to improve or guide this analysis are especially welcomed. Please note that all correspondence is considered public information.
Body
This analysis is based upon the data included in the Statement of Expenditures and Revenues published by the Department of Education. Any errors or omissions in the data may affect this analysis.  Please report any corrections to RFA by email to EdFund@rfa.sc.gov.
Title
Education Funding Report - Files (October 3, 2019)
Title
Presentation to S.C. Association of School Business Officials on March 6, 2020
Title
Presentations to the Senate Education Funding Reform Study Committee
Title
Education Funding Report - May 9, 2019
Title
Education Funding Report - Files (May 9, 2019)
Links or Files
Excel File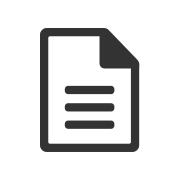 Description
(Rev. 5/13/19)
Title
Presentation - Status Report (based on May 9, 2019 Report)