Title
Local Government Finance Report
Body
Pursuant to §6-1-50, the Revenue and Fiscal Affairs Office (RFA) is responsible for collecting, maintaining, and compiling data provided by school districts, counties, and municipalities to publish an annual Local Government Finance Report. School district revenue and expenditure data is obtained from annual submissions by each district to the SC Department of Education. Counties and municipalities receiving revenues from state aid, currently known as Aid to Subdivisions, are required to submit an annual financial report detailing their sources of revenue, expenditures by category, indebtedness, and other information as required by the RFA.
The financial report for the most recently completed fiscal year must be submitted by March fifteenth of each year. If an entity fails to file the financial report by March fifteenth, the RFA will provide written notification that the county or municipality has 30 days to submit the required report. By law, failure to comply within 30 days must result in the withholding of ten percent of subsequent payments of state aid to the entity until the report is filed. However, a budget proviso suspended this provision for municipalities for the 2020 and 2021 reports. See Proviso 98.9 of the FY 2022-23 Appropriations Act for more information.
RESOURCES
Links or Files
2021 Local Government Finance Report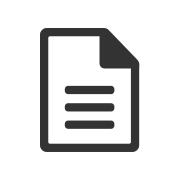 Description
(as of December 2, 2022)
Description
Based on the 2016 Local Government Finance Report
Title
LOCAL GOVERNMENT FINANCE REPORT DATA SUBMISSION
Body
NOTICE
Staff are available by email to assist with any questions. For questions or comments please contact Julia Williams. Julia may be reached at Julia.Williams@rfa.sc.gov. 
If you are unable to access the online submission website above, you may mail, email, or fax the form. See below for links to the forms and instructions for the FY 2021 report:
Title
Research Coordinator
Description
Login information to access the online submission website above is included in the letter mailed to each county and municipality. Please contact Julia Williams if you need assistance.

If you are unable to access the online submission website above, you may mail, email, or fax the form. See below for links to the forms and instructions: