Body
In 2014, the South Carolina General Assembly established the Revenue and Fiscal Affairs Office (RFA) as part of restructuring the Budget and Control Board. RFA is responsible for providing diverse sets of fiscal and statistical analyses, reports, and other services to the Governor, General Assembly, state and local government entities, the private sector, and the citizens of the state. The agency has a staff of approximately seventy-five comprised of analysts, statisticians, epidemiologists, database administrators, web developers, GIS analysts, economists, surveyors, and project and program managers. 
Media
Image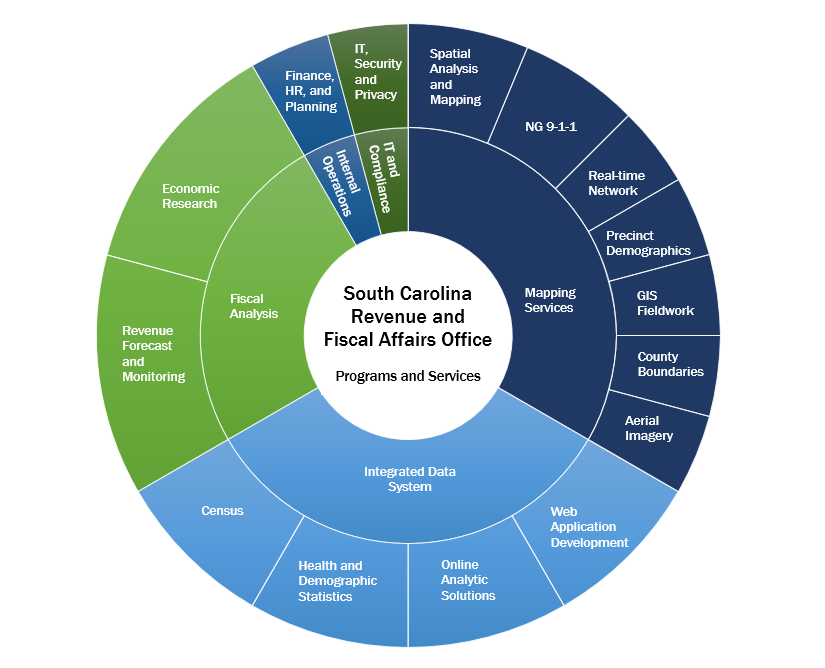 Media
Image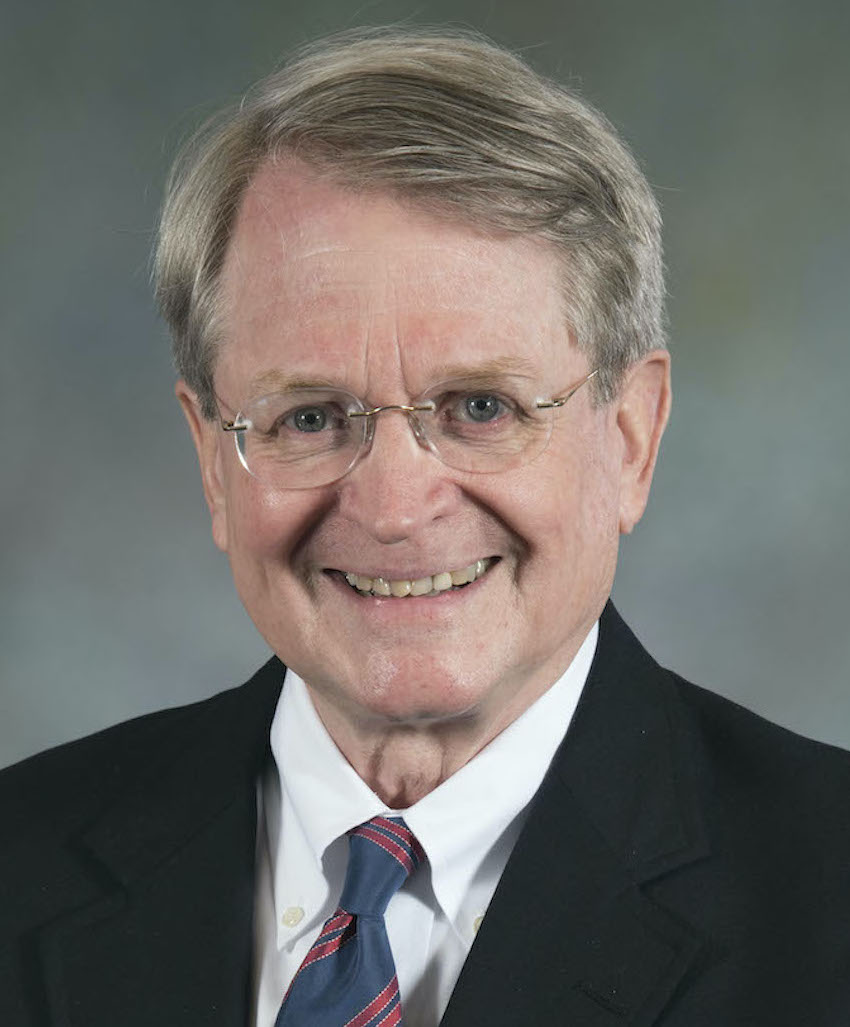 Body
Edward B. Grimball
Appointed by the Governor
Edward Grimball was appointed Chair of the Board of Economic Advisors in March 2017. He spent much of his professional life in the financial services industry previously serving as Chief Financial Officer of a Nasdaq multi-state, diversified Bank Holding Company headquartered in New Orleans. Concurrently, he was Chief Executive Officer of a publicly traded company engaged in oil and gas exploration and real estate management in southern Louisiana. Prior to this, he was Controller and Corporate Secretary of an interstate bank based in Atlanta, Board member of a captive insurance company located in Bermuda, and senior manager and consultant with a "Big 8" accounting firm in its Columbia and Washington, DC offices. Most recently in the state of Maine, he served as consulting CFO of a listed diversified bank holding company and as CFO and Board member of a start-up company that developed and markets worldwide a hand held water purification device using ultraviolet light and solar energy.
Mr. Grimball is a graduate of The Citadel, received an MBA from the University of Virginia, is a CPA licensed in the State of South Carolina, and served overseas as a Captain in the United States Army.
Media
Image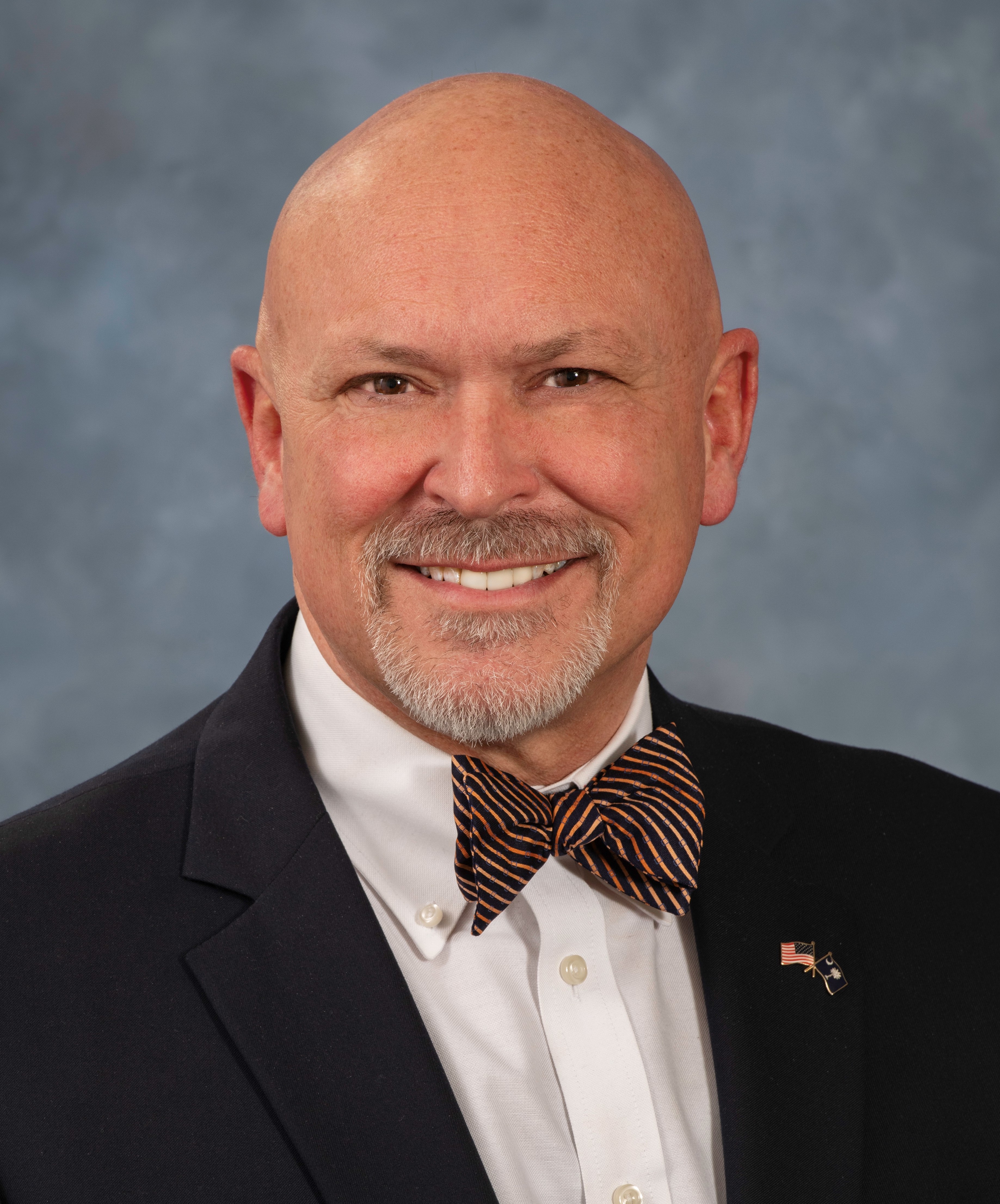 Body
Alan D. Clemmons
Appointed by the Chairman of House Ways & Means Committee
Alan Clemmons is Founder and Managing Attorney of Clemmons Law Firm, LLC, a Myrtle Beach, SC transactional and litigation-oriented law firm. Mr. Clemmons is a thirty-year member of the SC Bar, licensed to practice before the United States Supreme Court, Federal District Courts and all SC State Courts. Mr. Clemmons represented the Myrtle Beach area in the South Carolina House of Representatives from 2002 through 2020. While serving in the SC House of Representatives, Mr. Clemmons chaired the following Committees: House Rules Committee (2011-2020), Sales, Use and Income Tax Subcommittee of the House Ways and Means Committee (2015-2020), and Election Laws Subcommittee of the House Judiciary Committee (2007-2014).  
For nearly eighteen years, Mr. Clemmons participated as a member of the largest US voluntary membership organization of state legislators dedicated to the principles of limited government, free markets and federalism, the American Legislative Exchange Council (ALEC). While serving with ALEC, Mr. Clemmons was elected to numerous leadership roles including Board Member and as the 2019 ALEC National Chairman. Mr. Clemmons was appointed by the Speaker of the SC House of Representatives to the Commission that qualifies and nominates judicial candidates for election by the General Assembly, the SC Judicial Merit Selection Commission (2008-2016), where he served as the 2015 Vice Chair and the Commission's 2016 Chairman. As a youth, Mr. Clemmons attained the rank of Eagle Scout and since the age of twenty has volunteered with the Boy Scouts of America in many roles to include Scoutmaster, Executive Board Member and President of the Pee Dee Area Council (2003-2005). He is the recipient of national and international honors for his legislative work, including: ALEC's Thomas Jefferson Freedom Award, Honorary Doctor of Philosophy from La Universidad Rural de Guatemala, National Eagle Scout Association's National Outstanding Eagle Scout, and Lifetime Achievement Award from the World Jewish Congress.
Mr. Clemmons received a Bachelor of Science degree in 1982 from University of South Carolina and a Juris Doctorate from Minnesota's Hamline University in 1989. He resides in Myrtle Beach, SC with his wife, Laura.
Media
Image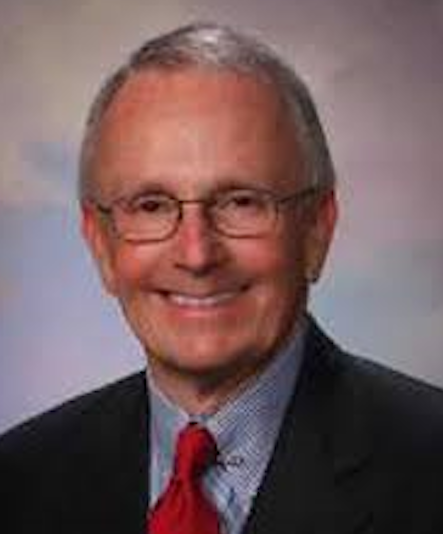 Body
Emerson F. Gower, Jr.
Appointed by the Chairman of Senate Finance Committee
Emerson Gower retired as the Vice-President of the Southern region of Progress Energy (formerly CP&L) on July 1, 2009, with 38 years of service. He began his career at Progress Energy in 1970 in residential and commercial sales. In 1975, he was named Assistant to Chairman of the Board. From 1981-1986, Mr. Gower worked in various management positions in North Carolina. In 1990, Mr. Gower was named District Manager in S.C. and elected a corporate vice president in 1993, responsible for customer service and operations in SC and Central NC. January 2010 through July of 2012, Mr. Gower was on staff of Francis Marion University as Executive in Residence. Mr. Gower has served on and chaired the S.C. Chamber of Commerce, Chairman; the SC Governor's School for Science and Math, President; and the SC Research Authority, Executive Committee as well as numerous other local and statewide boards. He is the recipient of prestigious state and community awards to include the Order of the Palmetto (2009) and Business Leader of the Year – South Carolina Chamber of Commerce (2009). 
Mr. Gower received a Bachelor of Science from Campbell University and holds Honorary Doctorate degrees from Francis Marion University and Coker College. He currently resides in Georgetown, SC with his wife.
Media
Image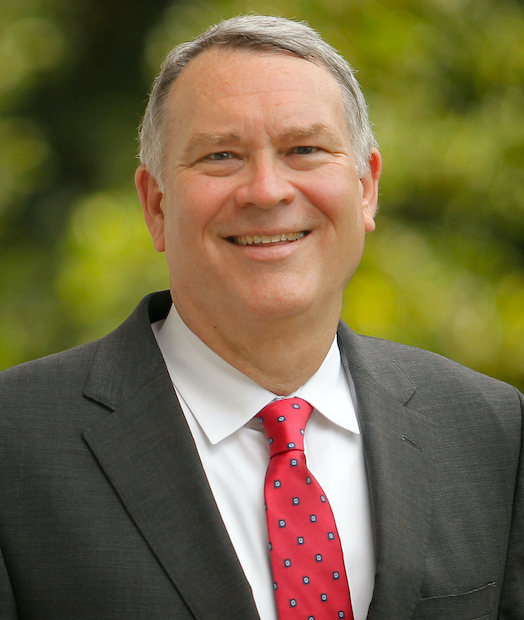 Body
Frank Rainwater
Frank Rainwater was appointed Executive Director of the Revenue and Fiscal Affairs Office beginning with the agency's inception on July 1, 2014. His career covers a diverse field of economic and legal experience. Prior to his appointment, Frank served as Chief Economist and Assistant General Counsel to the South Carolina Budget & Control Board where he provided economic and revenue forecasts, fiscal analysis of tax law changes, and legal advice to board programs. Frank previously served as Deputy State Treasurer and General Counsel where he focused primarily on financial and management issues for the state and its agencies. Through this position, he also provided assistance to the State Board of Financial Institutions, county treasurers, and the state student loan program. Frank also served as Deputy Chief of Staff and Assistant Legal Counsel in the Governor's Office for state budget and policy matters. His other experience includes serving as a vice president at Denmark Technical College and Assistant Director of the Office of State Budget. Frank began his career by working as a research analyst for the South Carolina General Assembly for the Senate Finance and House Ways & Means Committees, the SC Tax Commission, and the SC Board of Economic Advisors. 
Frank is a native of Columbia, South Carolina and graduate of Lower Richland High School. He received his Bachelor of Arts in Political Science from Clemson University, Master of Arts in Economics from the University of South Carolina, and Juris Doctor from the University of South Carolina School of Law.
Body
Lisa Jolliff, Division Director
Board of Economic Advisors:  Natalie Gallagher, Manager 

Budget Research: Amanda Martin, Manager

Fiscal Research: Lisa Wren, Manager

Fiscal Research: Mary Katherine Miller, Manager
Title

HEALTH AND DEMOGRAPHICS
Body
David Patterson, Division Director
Development:  Laura Kelley, Section Manager

Health Resources:  Byron Kirby, Section Manager

Information Technology:  Donald Roper, Section Manager

Online Analytics:  Elizabeth Hall, Section Manager

Projects:  Sarah Crawford, Project Manager

Statistics:  Chris Finney, Section Manager
Title

MAPPING AND OPERATIONS
Body
Paul Athey, Division Director
Business Services:  Carrie Bundrick, Section Manager

Geodetic Survey:  Matt Wellslager, Section Manager

IT Security:  Andrew Shealy, Security Officer

Privacy Compliance:  Tracy Smith, Privacy Officer

Strategic Planning and Communications:  Sandra Kelly, Section Manager

SC Wireless 9-1-1:  David Morrison, Section Manager
Title

PRECINCT DEMOGRAPHICS